The latest release from Marvel Studios, Werewolf by Night, is a thrilling ride from start to finish.
Werewolf by Night is a Marvel Studios 'Special' short film with a duration of 52 minutes.
This Marvel Special film is set in Phase Four of the Marvel Cinematic Universe.
This special's dark and black & white cinematography resembles an old classic horror film.
Full of twists and turns, the film will keep you on the edge of your seat the entire time.
Star cast of the Werewolf by Night
The star cast includes Gael Garcia Bernal as Jack Russel/Werewolf by Night, Laura Donnelly as Elsa Bloodstone, and Harriet Sansom Harris as Veruca.
The short film is directed by famous music composer Michael Giacchino who also composed the brilliant background score for the film.
The plot of Werewolf by Night
The film tells the story of the werewolf Jack Russell, who is on the run from a monster-hunter society that wants to use his powers for its own gain.
After the death of Ulysses Bloodstone, the former leader of the Monster Hunters, 5 monster hunters gather upon his funeral.
These monster hunters are summoned by Ulysses' wife, Verussa, to their Bloodstone manor where they are instructed to do a particular task to become the new leader of their society of monster hunters.
Russell is played by Gael Garcia Bernal, who did an outstanding job in the role with his fantastic expressions and acting skills.
Laura Donnelly and Harriet Sansom Harris also did justice to their roles in the film.
The suspense scenes are edge-of-your-seat exhilarating, and the special effects are some of the best in recent times.
With this Special film, Marvel Cinematic Universe has started to explore the Monsters in their Universe.
This opens the door for further future projects based on monsters similar to Werewolf by Night from Marvel Comics.
Read Also: Tom Cruise Space Movie: Actor planning to Shoot a Movie in Space
Marvel is pushing the boundaries of its content with this short film.
MCU has been pushing its boundaries of PG13 towards R-rated content.
Werewolf by Night shows us many more brutal scenes of action full of blood than ever before.
What is MCU?
The Marvel Cinematic Universe (MCU) is a mega-film franchise based on Marvel Comics.
The MCU is distributed by Walt Disney Studios Motion Pictures and produced by Marvel Studios, headed by president Kevin Fiege.
The first film in the series was Iron Man, released on May 2, 2008. The most recent film is Thor: Love and Thunder, released on July 8, 2022.
The universe has also been expanded to include television series and digital shorts.
The MCU has been critically acclaimed and has been a box-office success.
It has also been credited with popularizing the shared universe concept with other studios.
Some future projects of MCU
Here are all the upcoming Marvel movies set to be released by 2023:
Black Panther: Wakanda Forever, November 11, 2022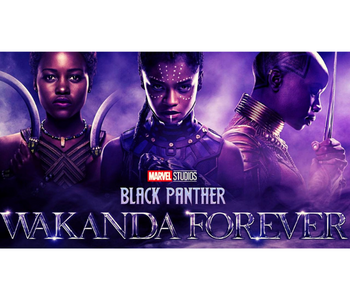 Cast: Letitia Wright, Lupita Nyong'o, Danai Gurira, Winston Duke, Dominique Thorne, Florence Kasumba, Michaela Coel, Tenoch Huerta, Martin Freeman, Angela Bassett.
Plot: Black Panther: Wakanda Forever is the sequel to the 2018 film Black Panther.
The Plot of Black Panther Wakanda Forever picks up after the events of Black Panther with T'Challa's death.
Wakanda Forever is a thrilling superhero movie that is sure to leave audiences on the edge of their seats.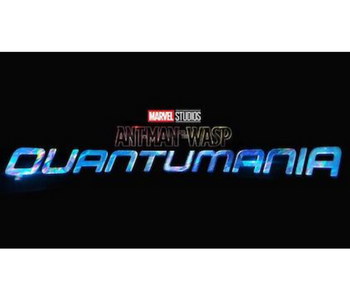 Ant-Man and the Wasp: Quantumania – February 17, 2023
Cast: Paul Rudd, Evangeline Lilly, Michael Douglas, Michelle Pfeiffer,
Jonathan Majors, and Kathryn Newton.
Plot: The third "Ant-Man" movie will see Scott Lang (Rudd) teaming up with Hope van Dyne (Lilly) and Hank Pym (Douglas) once again as they battle a new villain named Kang the Conqueror (Majors). It is unclear how Newton's character will fit into the story.
Guardians of the Galaxy Vol. 3 – May 5, 2023
Cast: Chris Pratt, Zoe Saldaña, Dave Bautista, Vin Diesel, Bradley Cooper, Karen Gillan, Pom Klementieff, Elizabeth Debicki, Sean Gunn, Sylvester, Stallone, Will Poulter, Chukwudi Iwuji, Maria Bakalova.
Plot: Guardians of the Galaxy Vol. 3 is an upcoming American superhero film based on the Marvel Comics superhero team Guardians of the Galaxy.
It is the sequel to Guardians of the Galaxy Vol. 2 and the third film in the Guardians of the Galaxy film series.
The film is produced by Marvel Studios and is set to be released by Walt Disney Studios Motion Pictures.
Plot details are currently unknown, but the film is rumored to center around the search for Gamora, who was apparently killed at the end of Vol. 2.
With production set to begin soon, fans can expect more details about Guardians of the Galaxy Vol. 3 to be revealed in the coming months.
The Marvels – July 28, 2023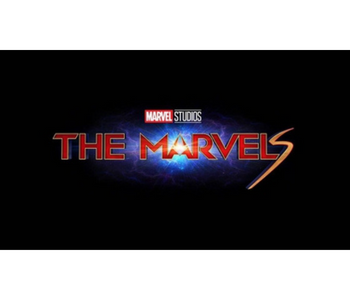 Cast: Brie Larson, Iman Vellani, Teyonah Parris, and Samuel L. Jackson
Plot: The sequel to the 2019 blockbuster "Captain Marvel." Not much is known about the plot so far, but it is expected to pick up where the first movie left off and continue Carol Danvers' (Larson) story as she navigates her new role as an Avenger and a superhero.
Conclusion
If you're looking for a great way to spend an hour, then I highly recommend watching Werewolf by Night.