The International Motorcycling Federation has revealed that India will proudly host a MotoGP race in 2023, marking an exciting new milestone for the nation!
This an incredible announcement for motorsports supporters in India, as it marks the first time that a MotoGP race will take place there! It's an exciting opportunity to witness firsthand the spectacle of world-class motorcycle racing.
Key Highlights: MotoGP Race in India
MotoGP is a world-famous motorcycle racing championship.
The championship is coming to India in 2023.
The race will be held at the Buddh International Circuit in Greater Noida.
The circuit has hosted other major motorsports events, such as the Formula One Indian Grand Prix.
The track is 5.14 kilometers long and features 16 turns.
The FIM made the announcement on Friday and said that the race will be held at the Buddh International Circuit in Greater Noida.
Constructed to host the prestigious Indian Grand Prix Formula One race, the circuit, unfortunately, ceased operations due to a lack of attendance.
Indian motorsports admirers are beside themselves with excitement over the possibility of witnessing some of the globe's top MotoGP competition, hosted at Buddh International Circuit.
The announcement of India hosting a MotoGP race is also a boost for the sport in Asia, as it is currently dominated by riders from Europe and South America.
Australia currently hosts the only other race in Asia, and so this move will help to grow the sport in the region.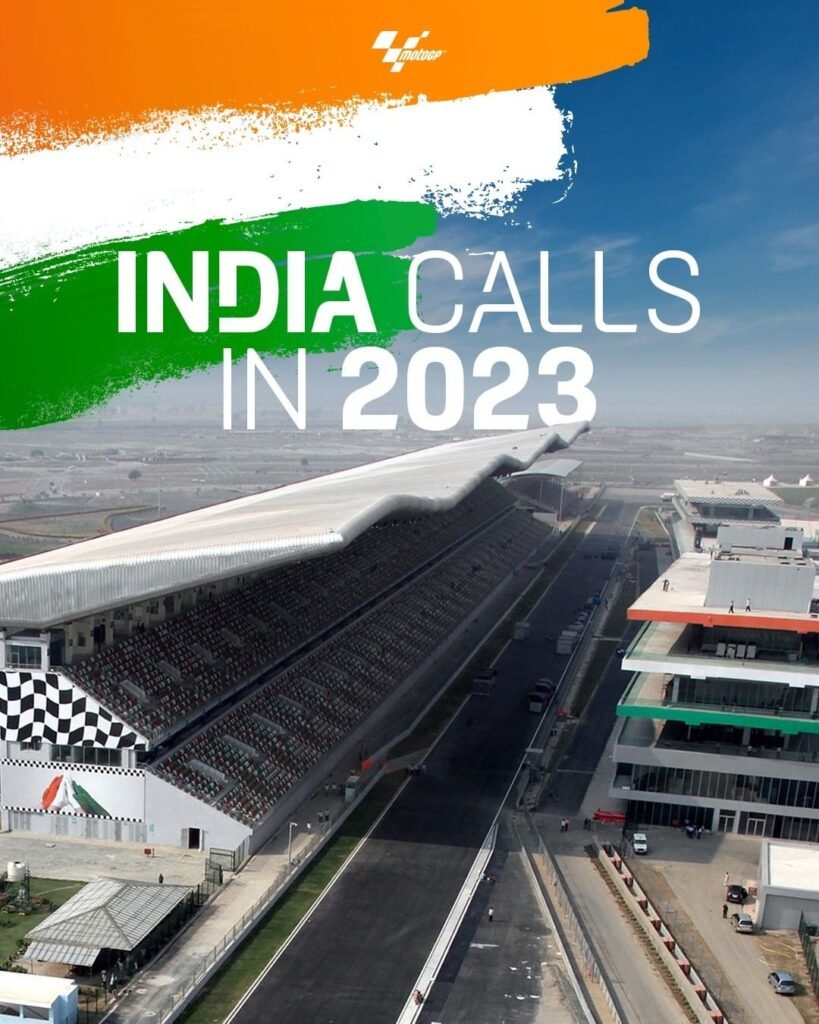 Venue – Buddh International Circuit
The Buddh International Circuit is located in Greater Noida, Uttar Pradesh, India. It is approximately 50 kilometers from Delhi.
The circuit was inaugurated on 18 October 2011 and hosted its first Formula One race (F1) on 28 October 2012.
The circuit has a length of 5.14 kilometers and comprises 16 turns. It is one of the few purpose-built Formula One circuits in India.
The Buddh International Circuit has been designed by German architect and racetrack designer Hermann Tilke.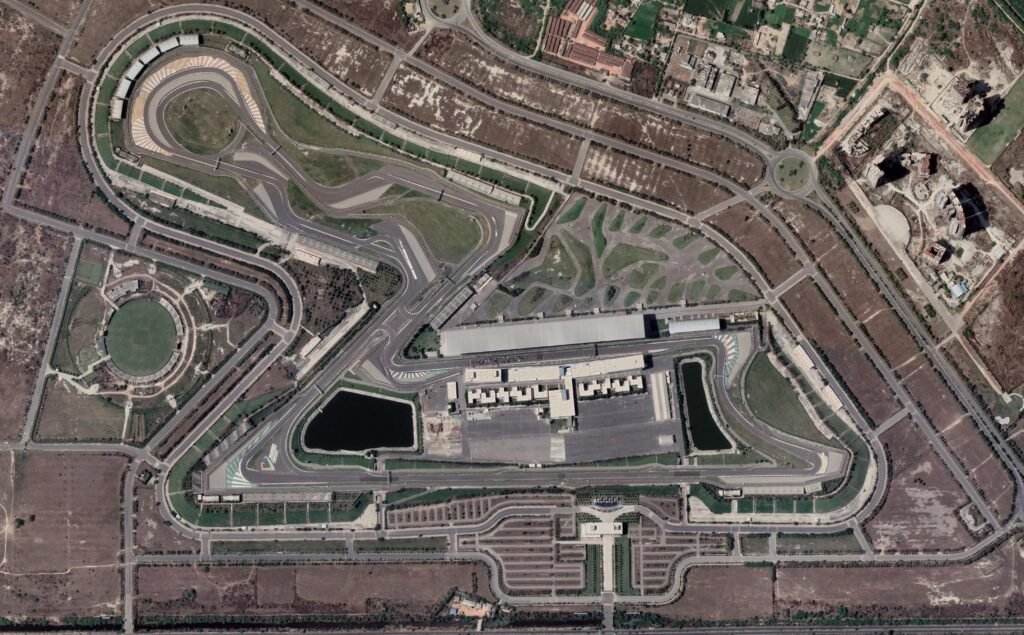 The main square of the circuit is 1.2 kilometers long, and the width of the track varies from 12 to 18 meters.
There are five grandstands at the circuit, which have a capacity of 110,000 spectators.
The Buddh International Circuit was built at a cost of approximately US$ 400 million.
Opportunity for Indian Sports
India will host a MotoGP race for the first time in 2023. The opportunity to host the race is a big coup for Indian sports.
The race will be held at the Buddh International Circuit, which is located in Greater Noida, Uttar Pradesh.
The race will be a great opportunity for India to showcase its sporting facilities and infrastructure to the world.
It is also a great opportunity for Indian riders to compete against the best in the world. This will be a significant event in the history of Indian motorsport.
This is definitely an event not to be missed, both for racing enthusiasts and for those who want to witness history in the making.
MotoGP 2023 Calendar: Countries, Circuits & Dates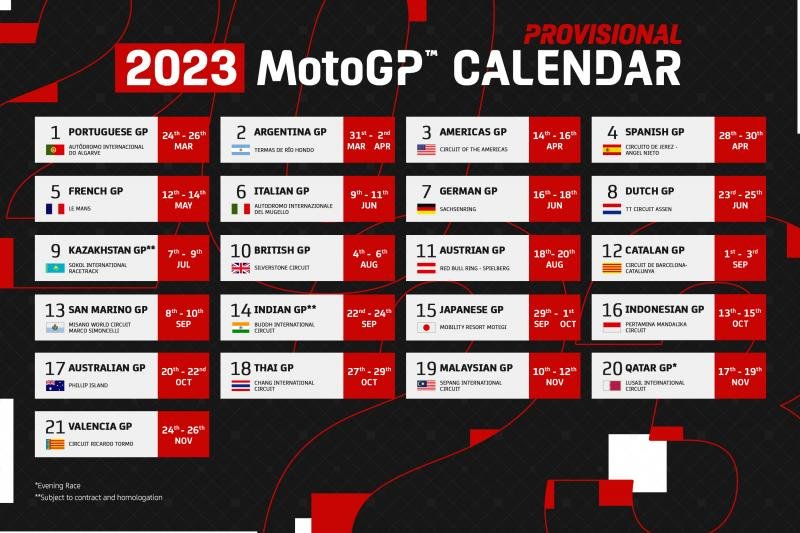 The MotoGP 2023 schedule was recently announced, and fans of the sport are already eagerly anticipating the upcoming races.
The season will begin in Portugal at Portuguese GP on March 24-26 and will visit a total of 21 countries before the final race in Spain on November 24-26.
Some of the most iconic circuits on the MotoGP calendar will be hosting races this season, including the Circuit de Barcelona-Catalunya, Silverstone, and Mugello.
With so many exciting races to look forward to, MotoGP fans are sure to have a thrilling 2023 season.
Provisional 2023 MotoGP Schedule
March 24-26 Portuguese GP
March 31-April 2 Argentine GP
April 14-16 Americas GP
April 28-30 Spanish GP (Jerez)
May 12-14 French GP
June 9-11 Italian GP
June 16-18 German GP
June 23-25 Dutch GP
July 7-9 Kazakh GP
August 4-6 British GP
August 18-20 Austrian GP
September 1-3 Catalan GP
September 8-10 San Marino GP
September 22-24 Indian GP
September 29-October 1 Japanese GP
October 13-15 Indonesian GP
October 20-22 Australian GP
October 27-29 Thai GP
November 10-12 Malaysian GP
November 17-19 Qatar GP
November 24-26 Valencia GP
Conclusion
This is exciting news for motorsports fans in India! The country will be hosting its first MotoGP race in 2023 at the Buddh International Circuit.
This is a boost for the sport in Asia, and it will be great to see the world's best riders compete in India.