These days, you can watch many of these classics and new favorites on the Disney+ Hotstar app. Here are some of our Best Animated Movies on Disney+ Hotstar.
Keep reading to see which ones made our list!
What is Disney+ Hotstar?
Disney+ Hotstar is a streaming service that offers a wide range of movies and TV shows for its users.
Among the vast selection of content, there are some great animated movies to watch.
Whether you're looking for something family-friendly, Disney+ has something for everyone.
Over the past few decades, animated movies have become increasingly popular with audiences of all ages.
Thanks to advances in technology, animation today is more realistic and nuanced than ever before.
From action-packed thrillers to heartwarming comedies, there is an animated movie for every taste.
What's more, many animated movies are now being produced by major Hollywood studios, ensuring that they are financial as well as critical successes.
With their wide appeal and broad appeal, it's no wonder that animated movies have become a fixture of the modern film landscape.
Read Also: MCU: Everything about the Marvel Cinematic Universe
Here are some of the Best Animated Movies on Disney+ Hotstar
The Lion King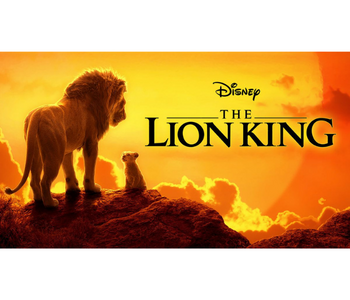 The Lion King is one of the most beloved series of animated films of all time.
Released by Disney in 1994, The Lion King quickly became a classic, captivating the hearts of children and adults around the world.
The story follows Simba, a young lion who must find the strength to take back his rightful place as king after his father, Mufasa, is killed by Simba's wicked uncle, Scar.
The film was followed by two sequels:
In 2015, Disney released a spin-off series called The Lion Guard, which follows the adventures of Simba's son, Kion.
And in 2019, Disney released a live-action remake of the original film.
Whether you're a lifelong fan or just discovering the series for the first time, the Lion King movies are sure to delight and enchant.
With their beautiful animation, catchy songs, and timeless story, they're perfect for viewers of all ages.
The Toy Story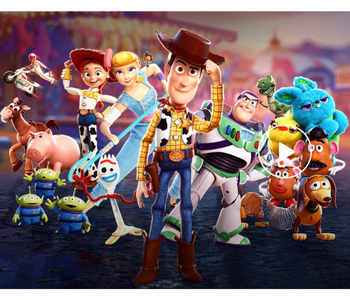 The Toy Story franchise has delighted children and adults alike for over two decades.
The original 1995 film, Toy Story, was the first feature-length CGI animated movie ever made and started a revolution in filmmaking.
Since then, the franchise has gone on to produce three more highly successful films, with the fourth installment currently in theaters.
The Toy Story movies follow the adventures of a group of toys that come to life when no humans are around.
These toys go on exciting adventures and sometimes find themselves in dangerous situations.
But no matter what, they always manage to stick together and have each other's backs.
The Toy Story franchise is beloved by people of all ages for its humor, heart, and memorable characters.
If you're looking for a fun-filled adventure that the whole family can enjoy, look no further than the Toy Story movies.
Ice Age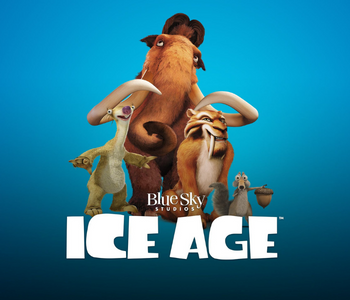 Ice Age is a series of five hit theatrical films, beginning with Ice Age in 2002.
The movies follow a group of unlikely heroes as they try to survive the impending Ice Age.
The series is known for its humor, action, and heartwarming moments, and has something for everyone.
Whether you're looking for a fun family film or an exciting adventure, the Ice Age series has it all.
About The Ice Age Movie
The Ice Age is a computer-animated movie franchise set during the titular period, depicting the adventures of various animals as they deal with tribalism, surviving extinction, and the ice age.
The films were produced by Blue Sky Studios, a division of 20th Century Fox, and released by 20th Century Fox.
The first film in the franchise was released in 2002, followed by four sequels:
As of 2016, the franchise had grossed over $5 billion dollars worldwide, making it one of the highest-grossing media franchises of all time.
Cars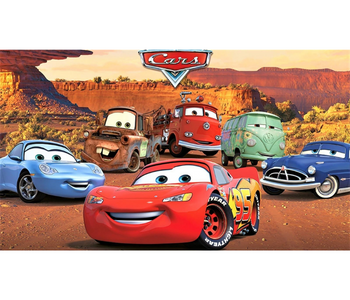 The Cars movie is a popular 2006 computer-animated film produced by Pixar.
It was released in theaters on June 9, 2006, and features an all-star cast including Owen Wilson, Paul Newman, Bonnie Hunt, and Larry the Cable Guy.
The movie tells the story of a young hotshot racecar named Lightning McQueen who finds himself stranded in a small town called Radiator Springs.
There, he meets a host of colorful characters who help him to discover the true meaning of life and friendship.
The Cars movie was a huge box office success, grossing over $462 million worldwide.
It also received positive reviews from critics, who praised its visuals, humor, and heartwarming message.
The Incredibles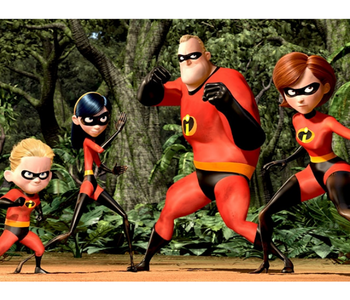 The Incredibles is a 2004 American computer-animated superhero film written and directed by Brad Bird.
It is produced by Pixar Animation Studios and released by Walt Disney Pictures.
The film follows a family of former superheroes who are forced to hide their powers and live a quiet suburban life.
However, when an evil villain threatens to destroy the world, they must find a way to work together to save it.
The Incredibles was praised for its animation, action sequences, storytelling, and voice acting, and it received several awards, including the Academy Award for Best Animated Feature.
It is considered one of the best superhero films ever made, and it was followed by a sequel in 2018.
Frozen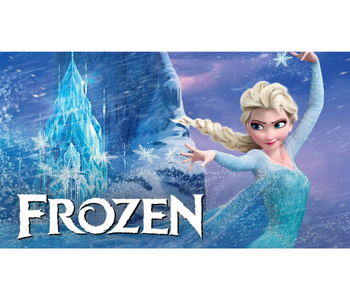 The 2013 American computer-animated musical fantasy film Frozen was directed by Chris Buck and Jennifer Lee.
The story centers around a princess who sets off on a journey, along with an ice delivery man, to find her estranged sister whose powers have inadvertently trapped their kingdom in eternal winter.
Upon its release, Frozen received positive reviews from critics and became a massive commercial success, grossing over $1.2 billion in box office revenue.
In addition to its financial success, the film also won two Academy Awards, for Best Animated Feature and Best Original Song ("Let It Go"), as well as a Golden Globe Award for Best Animated Feature Film.
Frozen has since become one of the most popular films of all time, particularly among young children.
Conclusion
So, there you have it! Our list of the Best Animated Movies on Disney+ Hotstar.
We hope you enjoy watching them as much as we enjoyed putting this together for you.
Let us know in the comments below which one is your favorite and whether we missed any that should be added to our list.