Mission Impossible Dead Reckoning
In exciting news for action movie enthusiasts, the highly anticipated film "Mission Impossible – Dead Reckoning Part 1" is all set to hit the big screens on July 12, 2023.
Directed by Christopher McQuarrie and produced by Tom Cruise, this latest installment in the Mission: Impossible franchise promises to be a thrilling cinematic experience.
With a runtime of approximately two and a half hours, the movie is expected to captivate audiences with its heart-pounding action sequences, intriguing plot twists, and stunning visual effects.
The film brings back Tom Cruise in his iconic role as Ethan Hunt, a skilled and resourceful IMF (Impossible Mission Force) agent.
Alongside Cruise, the star-studded cast includes Rebecca Ferguson, Simon Pegg, Ving Rhames, and Angela Bassett, among others.
Fans of the franchise will be thrilled to see the chemistry and camaraderie between these talented actors once again on the silver screen.
"Mission: Impossible – Dead Reckoning Part 1" promises to take the audience on a high-octane adventure filled with jaw-dropping stunts and intense espionage.
The film's plot revolves around Ethan Hunt and his team as they face a new mission that threatens global security. With the fate of the world hanging in the balance, the team must navigate treacherous obstacles, outsmart their adversaries, and overcome seemingly impossible challenges.
Director Christopher McQuarrie, known for his expertise in crafting exhilarating action sequences, has once again pushed the boundaries of cinematic storytelling.
The film boasts a series of meticulously choreographed action set pieces that will leave audiences on the edge of their seats. From a breathtaking high-altitude skydiving sequence, "Mission: Impossible – Dead Reckoning Part 1" raises the bar for action-packed entertainment.
With its release, "Mission: Impossible – Dead Reckoning Part 1" aims to captivate a wide audience.
From die-hard fans of the franchise to casual moviegoers seeking an adrenaline-fueled experience, the film has something to offer everyone.
The Mission: Impossible series has a strong following, thanks to its winning combination of thrilling action, compelling storytelling, and charismatic performances.
This latest installment is poised to build upon the franchise's success and deliver a memorable cinematic experience.
Let's talk about the stunts of this film.
Mission Impossible Dead Reckoning: Thrilling Stunts that Push the Limits of Action Cinema.
As always, there is a lot of action and stunts in this film. Most of which have been done by Tom Cruise himself. Let's see some of the famous stunts in this film.
The Mission: Impossible franchise has gained a reputation for its awe-inspiring stunts, and "Mission: Impossible 7" is set to take it to a whole new level.
With Tom Cruise reprising his role as the fearless IMF agent Ethan Hunt, fans can expect nothing less than pulse-pounding action sequences that push the limits of what is considered possible in the world of cinema.
One of the standout stunts in "Mission Impossible 7" is a breathtaking high-altitude skydiving sequence. Known for his dedication to performing his own stunts, Tom Cruise took to the skies once again to capture the thrilling scene.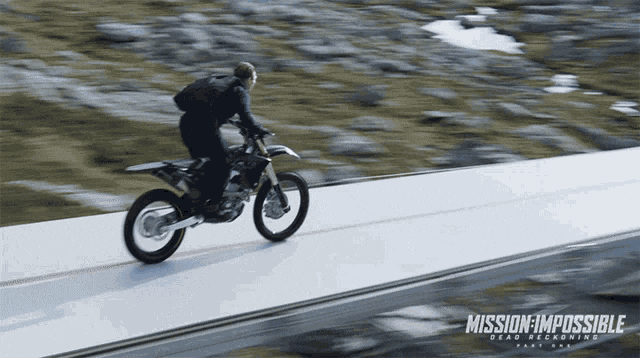 In addition to the skydiving stunt, "Mission Impossible 7" features a spectacular car chase that raises the bar for vehicular action sequences.
Filmed on location in various international cities, the high-speed pursuit showcases Ethan Hunt's driving skills as he navigates through narrow streets, weaves through traffic, and engages in pulse-pounding collisions.
The use of practical effects and expertly choreographed stunts adds a level of realism and excitement to the scene, making it a standout moment in the film.
Conclusion
In conclusion, "Mission Impossible – Dead Reckoning Part 1" is set to be a blockbuster release that will leave audiences thrilled and eager for more.
With its gripping storyline, adrenaline-pumping action sequences, and talented ensemble cast, the movie promises to be an unforgettable cinematic ride.
Just a few days ago, a famous Hollywood franchise film "Indiana Jones and the Dial of Destiny" was released.
It was also full of action, but the film could not show its magic to the audience. Yes, but people have high expectations from Mission Impossible 7.