Introduction
Pop sensation Demi Lovato has recently sent shockwaves through the music industry by teasing a highly anticipated rock version of their hit single, "Sorry Not Sorry."
Adding to the excitement, legendary guitarist Slash is set to lend his immense talent to this revamped rendition. With fans eagerly awaiting the release, this unexpected collaboration promises to deliver a fresh and powerful musical experience.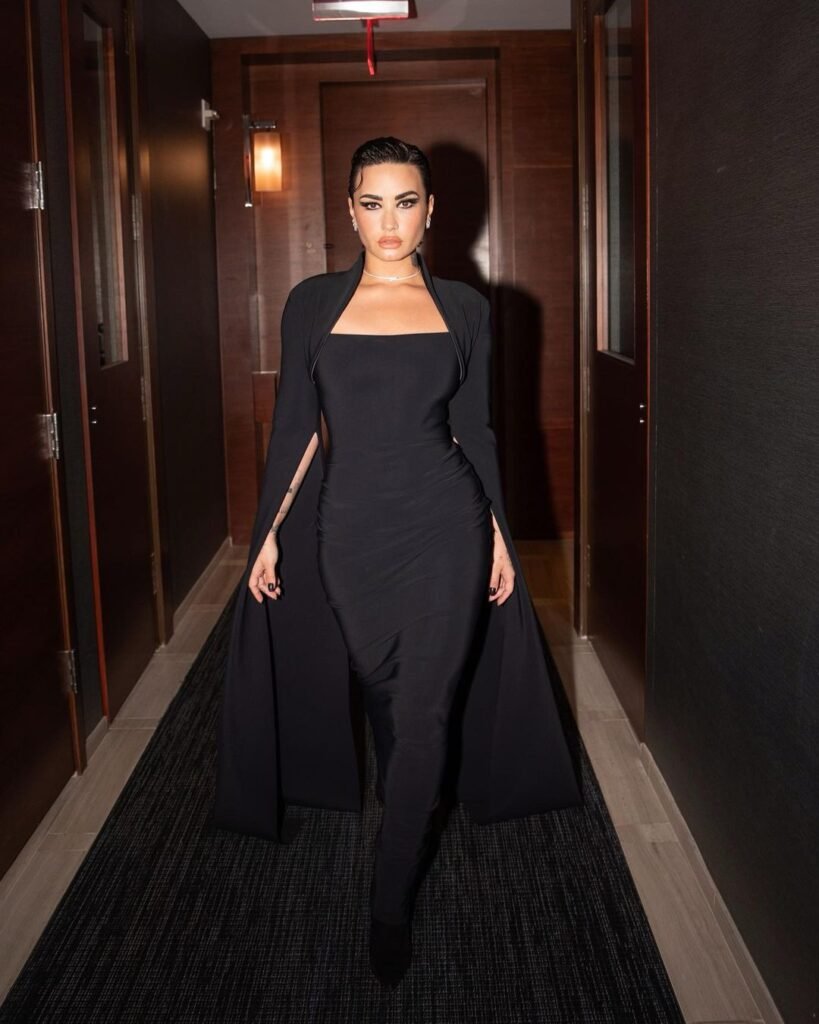 The Evolution of Demi Lovato's Sound
Demi Lovato has been captivating audiences with their exceptional vocal range and emotive performances since their early days as a Disney Channel star. Over the years, Lovato has demonstrated an evolving sound that incorporates elements of pop, R&B, and soul into their music.
The announcement of a rock version of "Sorry Not Sorry" marks a significant departure from their previous musical ventures, showcasing their versatility as an artist.
The Inspiration Behind the Collaboration for "Sorry Not Sorry"
In a recent interview, Demi Lovato expressed their desire to experiment with different genres and push the boundaries of their musical style. The rock version of "Sorry Not Sorry" was born out of this creative exploration, seeking to infuse the empowering anthem with a new energy and attitude.
Collaborating with legendary Guns N' Roses guitarist Slash was a natural choice, as his iconic guitar playing is synonymous with rock excellence.
The Role of Slash
Slash, known for his influential work with Guns N' Roses and Velvet Revolver, is no stranger to collaborating with a diverse range of artists.
His distinctive guitar solos and signature sound have earned him a place among the rock elite. Slash's participation in the rock version of "Sorry Not Sorry" is a testament to his admiration for Demi Lovato's talent and the belief that their collaboration will bring something exceptional to the table.
The Anticipations and Expectations
Since Demi Lovato teased the rock version of this song, fans worldwide have been eagerly awaiting its release. Social media platforms have been abuzz with excitement, with fans expressing their anticipation for this unexpected musical venture.
Expectations are high, with many hoping for a powerful blend of Lovato's soulful vocals and Slash's electrifying guitar riffs, resulting in a version of the song that transcends genres and captivates listeners.
The Potential Impact
The introduction of a rock version of this album has the potential to attract a whole new audience to Demi Lovato's music. The collaboration with Slash adds a layer of credibility and excitement, drawing in rock enthusiasts who may not have been previously familiar with Lovato's work.
Furthermore, this fresh interpretation of a well-known song allows Lovato to showcase their versatility as an artist, demonstrating their ability to successfully traverse different musical genres.
The Announcement that Shook Social Media
When Demi Lovato took to their social media accounts to tease the rock version of "Sorry Not Sorry," the news spread like wildfire.
Within minutes, fans flooded platforms like Twitter, Instagram, and Facebook, expressing their shock, joy, and curiosity about this unexpected twist to the popular anthem.
The post quickly garnered thousands of likes, comments, and shares, propelling the buzz to new heights.
Conclusion
Demi Lovato's forthcoming rock version of "Sorry Not Sorry," featuring guitar legend Slash, has created a stir within the music industry and among fans alike.
As anticipation builds for the release, the collaboration promises to deliver a unique and powerful musical experience. This unexpected venture reflects Lovato's artistic growth and willingness to explore new musical territories.
With the combined talents of Lovato and Slash, this revamped version of "Sorry Not Sorry" is poised to captivate audiences and leave a lasting impact on the music scene.