Is your skin oily? And, you want to keep your face clean and glowing. If yes, then this blog will shed light on Best Face Wash for Oily Skin that will make your skin oil-free and give a natural shine to your face.
---
Do you have oily skin, and you want to make it oil-free?
Of course, in this blog, you are going to know about the solution to this problem.
To understand the problem of oily skin first you should know what oily skin is in fact.
What is oily skin?
There are glands in our skin that are called sebaceous glands. These glands keep on secreting a waxy and oily substance called sebum.
In fact, nature generates sebum to moisturize our skin. It protects our skin from evaporation etc. So that our skin may remain healthy.
But the excessive generation of sebum causes some problems.
Actually, what we call 'oil' in the sense of oily skin, is not only oil or sebum but some other things are also involved in it. It also includes sweat, dead skin cells, etc.
This makes the face look greasy and sticky.
Oily skin is also a soft target for pimples, acne, and blemishes, etc. Because of this, the face does not look good.
That's why people often want to get rid of this problem.
Face Wash:
People have been adopting various home remedies for centuries to keep the skin oil-free.
But in today's busy life, making different types of mixtures at home seems to be a hassle.
That's why nowadays many cosmetic companies are offering face washes that keep your skin oil-free. These face washes control the production of excess sebum in your skin.
They protect your skin from pimples, acne, freckles, etc.
Thus your face looks oil-free, clean, and glowing.
Overall, these face washes help in keeping your skin soft, glowing, and healthy.
We have listed below the best face washes presented by world-level cosmetic brands.
Best face wash for oily skin:
CeraVe Foaming Facial Cleanser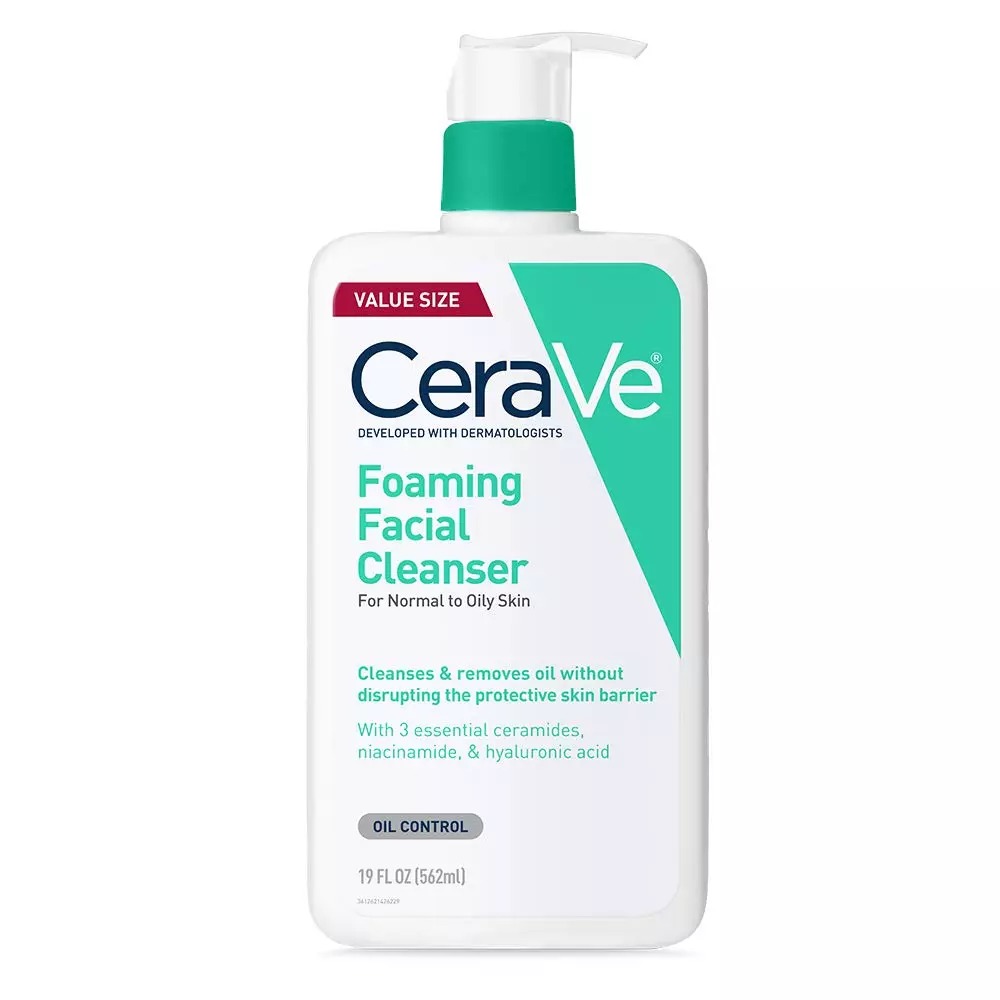 Featuring first on the list is CeraVe Foaming Facial Cleanser. It is a pocket-friendly cleanser that keeps away impurities and excess sebum from your skin. So, you will get clear, refreshed, and balanced skin.
This cleanser includes three ingredients – ceramides, niacinamide, and hyaluronic acid. When these three ingredients come together on your face, you will get soothed, refreshed, and moisturized skin.
Pros
Budget-friendly
Easily Available
Fragrance-free
Gentle on skin
It can be used for acne-prone, oily, and sensitive skin.
It does not dry out the skin by taking away its moisture or natural oil.
Cons
---
Cetaphil Oily Skin Cleanser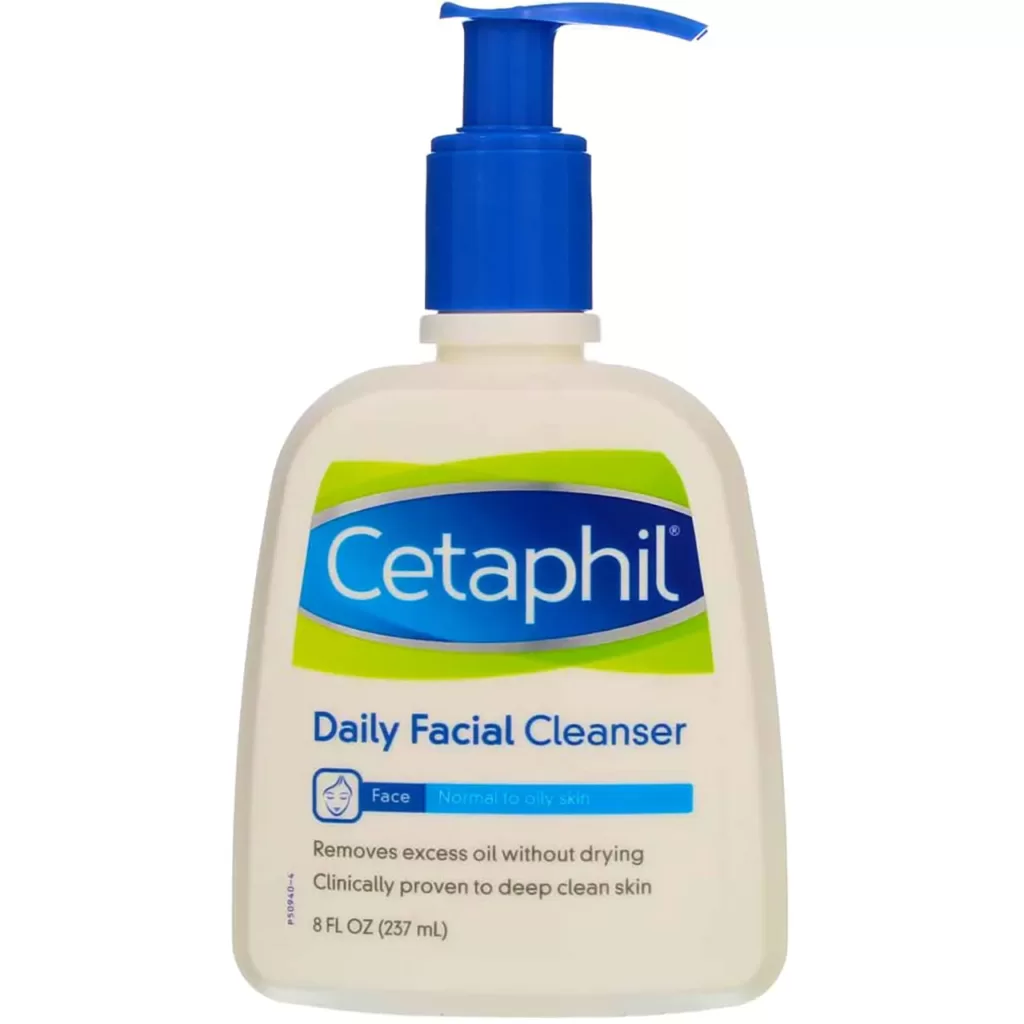 The next on the list is a Cetaphil cleanser for oily skin. It is the best cleanser for face wash for oily skin. This face wash is super gentle that will remove all the excess oil, dirt, and makeup without making the skin dry.
It removes facial grease and cleans out clogged pores. The best thing about this face wash is that it maintains natural PH level and is dermatologically tested.
Pros
Gentle
Dermatologically tested
Maintain PH level
Rinse-Off effortlessly
Decrease oil production
Cons
---
Neutrogena Oil-Free Acne Wash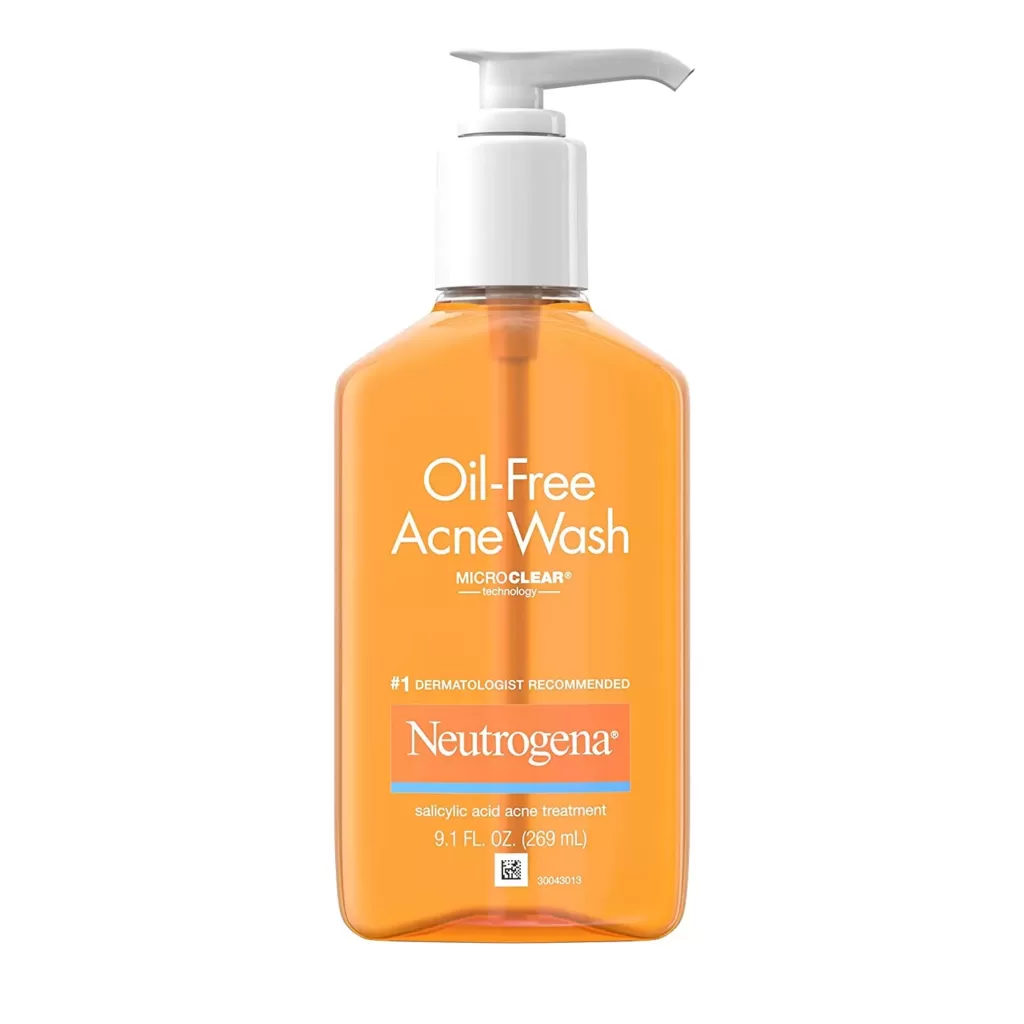 Up next on the list is Neutrogena oil-free acne face wash. This product is quite gentle on your skin but tough on acne and cleans the skin deeply. The main ingredient in this product is salicylic acid which is perfect for acne and prevents future breakouts.
This face wash is gel-based. So, it lathers up quickly and helps get rid of excess oil, makeup, and dirt. So, if you want to feel rejuvenated, this product is perfect for you.
Pros
Lightweight
Gel-based
Gentle
Works wonders on acne
Non-comedogenic
Cons
Not travel-friendly
a bit expensive
may not suit all skin type
drips if you keep it in a slanting way
---
The Body Shop Tea Tree Skin Clearing Face Wash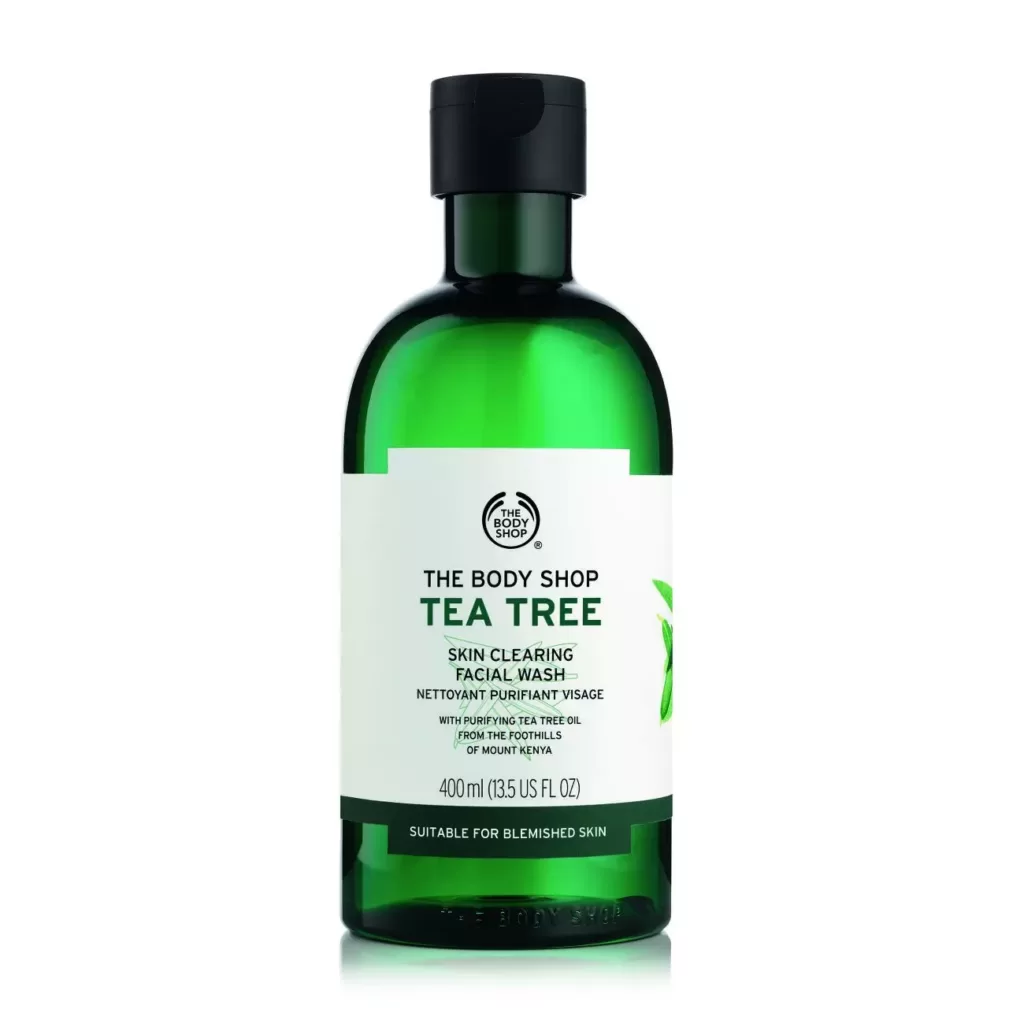 Coming up next on the list is The Body Shop Tea Tree Skin Clearing Face Wash. It is perfect for blemished skin as it gives clear-looking skin. The best thing about this product is it removes extra oil and sebum from your skin without making it over-dry. It is dermatologically tested.
Pros
Best for acne-prone skin
Calm down skin
Reduce the creation of sebum
Excellent for blemished skin
Cons
---
La Roche-Posay Foaming Cleanser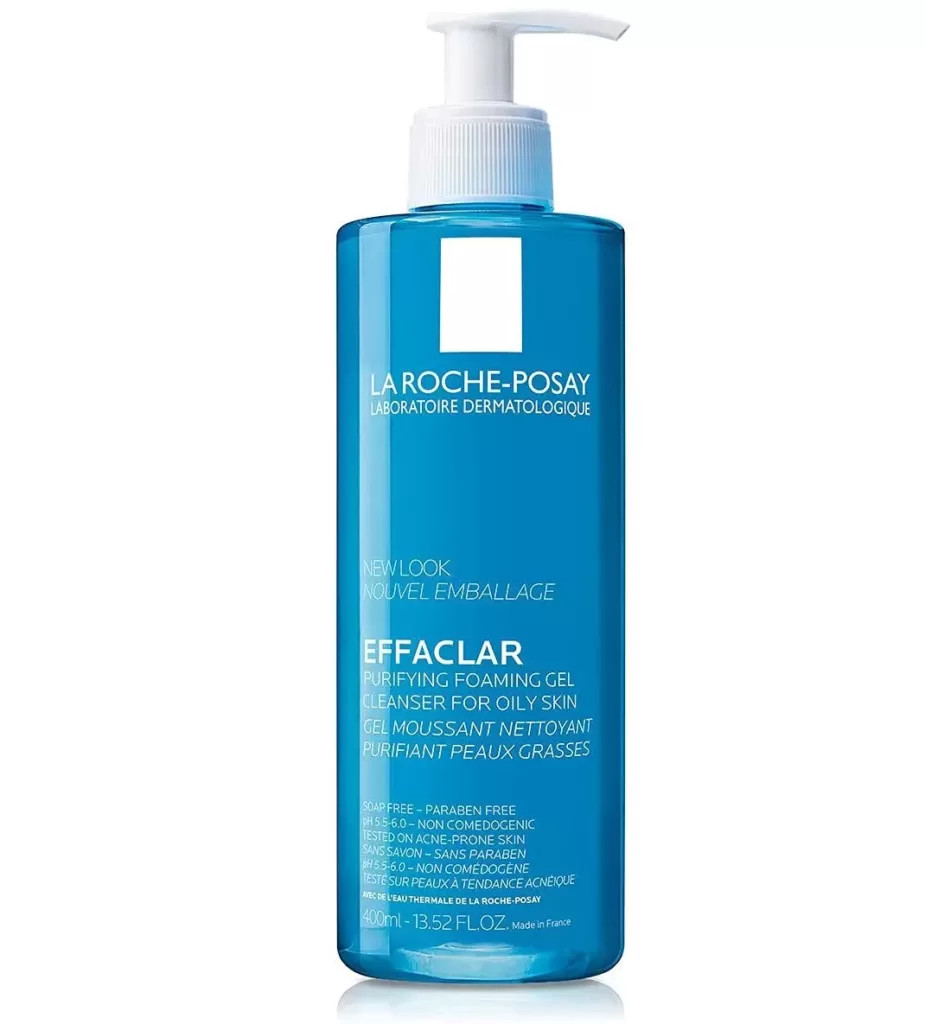 Featuring next on the list is La Roche-Posay Foaming Cleanser. If you are searching for a face wash that is well-suited for oily skin, then this product is the perfect pick for you.
It gets deep into the cells and removes excess oil without stripping away moisture from the skin barrier. You can even use it as an eye makeup remover. The main ingredient of this facewash is ceramides and niacinamide. It helps in lowering sebum excretion rates.
Pros
Not harsh on the skin
Non-stripping
Dissolves impurities
Cons
---
Dermalogica Active Clay Cleanser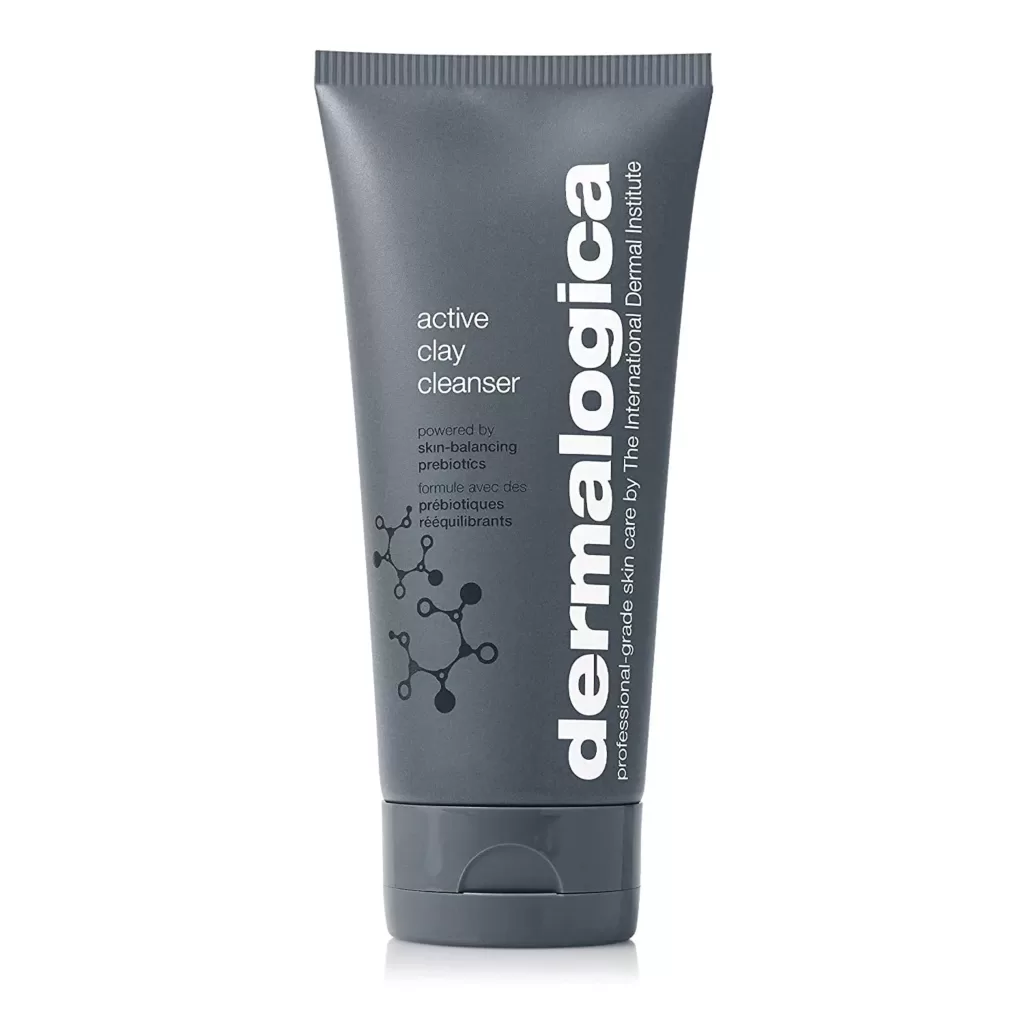 Up next on the list is Dermalogica Active Clay Cleanser. When it comes to soaking up surplus dirt and oil, clay is an excellent ingredient. This face wash combines mineral-rich kaolin clay and purifying binchotan charcoal that helps reduce the appearance of pores. In this face wash, nourishing and hydrating elements such as aloe, broccoli extract, and murumuru seed are present.
Pros
It absorbs excess oil.
Soap-free
Balances skin's PH level
Reduces breakouts
Only a tiny amount is needed
Provides you with a cooling sensation
Cons
Initially, it smells strong and unpleasant.
---
Mamaearth Charcoal Natural Face Wash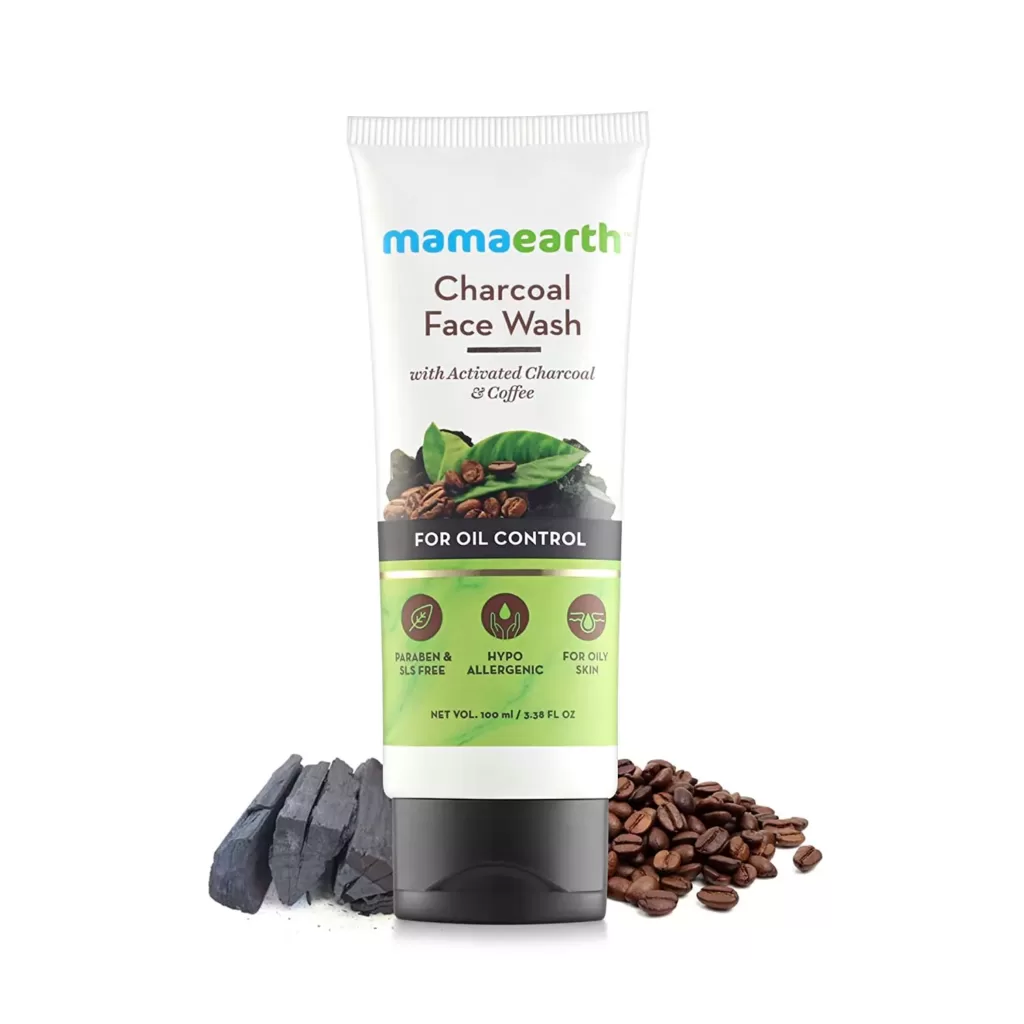 Last but not least on the list is Mamaearth Charcoal Natural Face Wash. This face wash comes with the goodness of clay and charcoal. Both the ingredients are well known as excellent detoxifying agents. These ingredients help draw out toxins such as makeup, dirt, pollution, excess oil, and sweat and make the skin fresh and radiant.
Pros
This face wash is made with natural ingredients.
The face wash is mild
It contains antioxidant-rich coffee.
Cons
It might cause dryness for some people who have very sensitive skin.
---
Read Also
7 Best Sunscreens for Oily Skin
Signing Off
In short, if you are tired of your oily skin, acne, blackheads, and pimples, don't stress too much about it. You can use any oil-free face wash that perfectly matches your skin type and gives you natural skin.
So, choose the right cleanser for your skin and then see the difference in yourself.
Say goodbye to greasy and greasy skin and welcome beautiful and healthy skin.